Everything You Need To Know About Caring For Your Timber Furniture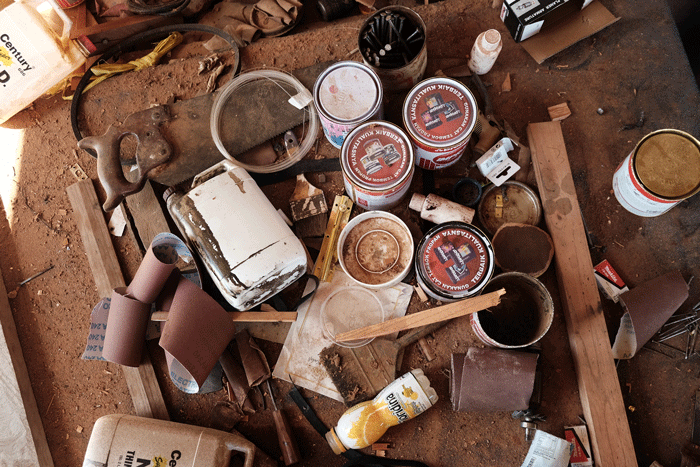 Knowing how to care for your custom timber furniture is just as important as the design itself. Without proper care, the slightest bit of neglect can result in stains, warping, dents, and ugly blemishes. All this is easily avoidable with a bit of know-how. It boils down to a few simple tricks and it's well worth getting up to speed if you're planning on keeping your furniture in great condition.
ALSO READ – The Best Timber For Quality Home Furniture
The Bare Basics
Good furniture care all starts with the design and placement of your furniture. If you have an outdoor jarrah dining table that lives next to a swimming pool you may want to re-think its position. You don't want leisure time to be at the cost of your custom designed masterpiece. Being proactive with placement and wood choice is always important. Prolonged and direct exposure to sunlight can often discolour the surface or damage the shape. Having a dresser table with a fish tank on top will demand a few extra precautions such as waterproof mats for protection. It's simple, yes, but often overlooked from the outset.
How To Clean Timber Furniture
Before you even think about applying anything to your furniture make sure you know what kind of finish you're dealing with. This is important because it will determine how you proceed. Cleaning untreated or 'raw' furniture of stains or spillages is easy and requires a damp cotton cloth and a dab of water. If you've spilt something oily, consider adding the smallest bit of dishwashing liquid to ensure it breaks down properly.
Once you've wiped the surface clean, be sure to wipe it off with a dry cotton cloth to ensure the wood is kept dry. Any excess liquid could mark or warp your furniture. Keep it simple, and don't delay; exposed and natural wood is very good at absorbing moisture.
What About Soap or Chemicals?
If you're working with a finished surface, using a warm, slightly soapy mixture is recommended. For waxed finishes, avoid using heavy chemicals or detergent as it reacts badly. It may be worth asking your furniture supplier what product is best for your wood and finish combination.
Stay away from products that boast high chemical content or scented products, these are often designed for highly treated timber and tend to damage the wood instead of preserving it.
Breathe In. And Out
More general and routine maintenance of your furniture is all about consistency and being aware of when the wood needs to breathe. As a natural material, wood expands and contracts in different environments and temperatures. During the summer months you may find wood that is exposed to the sun becoming cracked and dry, and perhaps warping due to overexposure to moisture during winter months. It's important to be aware of these natural cycles and act when the time is right. Let the wood breathe.
How To Polish or Wax Your Furniture
Start your polishing routine with a comprehensive dusting-off. Use a clean cloth or brush and ensure there's no dust on any surface before applying any polish. Wood polish protects from dust, water droplets, and makes the surface shinier. Be careful to not over-apply as this can cause unwanted build-ups of product trapping moisture that can turn blotchy.
If you're waxing your wood this will be a more permanent protectant. Similar to polishing – dust your surfaces, rub the wax in, then grab a fresh cloth and rub it off with small circular movements to leave the surface protected and glistening. Done.
How To Oil Timber Furniture
Oil is by far the most beautiful finish. From wine to water spills, it can be trusted to conceal and protect the wood beneath. Not only does it absorb well into most untreated timber surfaces, but it also lasts longer and provides a simple, sleek finish.
=> Before you begin, check the wood is uniformly sanded so the surface absorbs the oil equally. Uneven sanding could result in darker patches after oiling. Not a good look.
=> Dust all surfaces and wipe with a clean cloth and make sure your area is ready with a drop sheet so you're not destroying your floor. Oil can be messy if not handled right.
=> Start by rubbing in the oil with a cotton cheesecloth pad – these are ideal for application because they're thin and cover more surface area. Always use thin gloves: the more feeling and versatility you have when rubbing the wood the better.
=> Always apply evenly and don't stop until the wood is quenched of its thirst. You'll know when the wood is saturated because the oil will stop absorbing into the wood and remain on the surface.
With plenty of literature on the best way to clean, oil and polish your favourite pieces of furniture, sometimes it's best to contact your local timber gurus for more specific and tailored advice. At Jarrimber the experts are here to help. Get in contact today.
Share This