Sustainable, natural and making an impact. Why Australian timber is the best choice.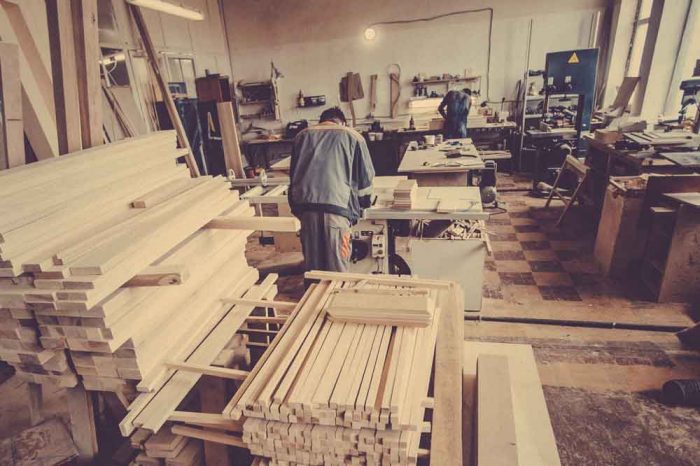 Sustainability is more than just a buzzword these days. It's a way of life and a practice that demands an awareness of consumer choices. When it comes to the environment, the choices we make affect our climate, quality of life, and so much more. Buying mass-produced furniture will always have an impact on the environment. You may be wondering what is the best way of eliminating your carbon footprint? Is there a way of sustainably sourcing timber?
The good news is yes, it's not only possible, it's already happening right at your doorstep. There is an abundance of sustainably sourced, recycled, and repurposed furniture available from trusted, local Australian wood farms and businesses. Jarrimber partners with local Australian timber producers where all wood harvested is subject to strict government enforced regulations.
ALSO READ – HOW TO TAKE BETTER CARE OF YOUR TIMBER FURNITURE
Why is Australian timber sustainable?
Since the early 20th Century, Australia has been actively protecting and ensuring the ongoing profitability and sustainability of the forestry industry. Forests cover 17 percent of Australia's land area and are a vital part of the entire ecosystem. With the right laws in place, this important natural and social resource continues to be preserved and maintained.
By managing forests through sustainable harvesting methods, the industry itself, employing around 52,000 people is protected over the long term. Australian wood farms are also gearing up for a changing climate, with special research being conducted into how greater climate resilience can be achieved. As the world's climate shifts, forests are more prone to devastating bushfires and extreme weather events. By better managing forest resources and mitigating climate risks, Australia is ensuring all timber is felled according to strict guidelines and environmental protocols.
Sustainable means local
A big issue of sustainability is transport costs, there's no point doing something green and then shipping it halfway across the globe using transport powered by fossil fuels, which means sustainable timber has to be homegrown to really count. And it's not just the timber that's homegrown. The experts who fell the trees, transport, craft, and deliver these works of art are also locals. They share a passion for their industry, the environment, and their product. Jarrimber takes pride in being thoroughly Australian Made.  In supporting fellow artisans and other locally employed workers they create a stronger community. This commitment to sourcing local material also reduces their carbon footprint. With fewer transport miles, Jarrimber is taking advantage of local services, local trees, and of course, satisfying many local customers.
Custom made furniture is key
One of the biggest problems the world faces is mass deforestation. As with fast fashion, fast furniture poses a massive risk to the environment. Large corporations producing items of low value at a cheap price doesn't equate with sustainability. Much of the world's deforestation is a result of an insatiable demand for items that hold little or no significance in people's lives. Enter custom timber furniture. There is a growing movement that is embracing both recycled and sustainably sourced timber that is being made into bespoke items that last for generations. By incorporating your ideas and purchasing furniture that not only lasts, but is purpose built, the more likely you are to use it, keep it, and love it.
Share This