5 Classic Types of Tables & How to Use Them in Your Home!
Dining tables bring the family together, coffee tables create an inviting space to sit with guests and hall tables can transform a dead corner in the home.
You'll find many types of tables in modern homes, but knowing how to choose the right one for your space isn't always easy.
One thing all types of tables have in common is that they should be both functional and aesthetic pieces of furniture. In other words, whether you're choosing a kitchen table, a pair of bedside tables or an accent table for your home, look for pieces which will complement both your style and your lifestyle.
Below we take a closer look at 5 of the most common types of tables as well as some helpful tips for choosing the right ones and styling them in your home.
1. Dining Table
Dining tables aren't just the heart of the dining room, but are very often the heart of the whole home since that's where family and friends come together to share meals.
Even though a dining table can be an amazing feature piece (think, live edge dining tables), it should also work practically with your everyday needs and lifestyle.
There are many different types of tables which suit a range of dining room spaces. When choosing one for your home, it's important to consider the size and shape of your dining room space as well as how you will use the dining table.
Think about how many people usually eat at the table. If it's only one or two, having a large table might feel too formal. If you regularly have large dinner parties, but want to save space in your day to day set up, a small table that can extend to fit more people may work best.
in your day to day set up, a small table that can extend to fit more people may work best.
in your day to day set up, a small table that can extend to fit more people may work best.
Rectangular Tables
Rectangular tables are the traditional dining table shape and usually have the capacity to seat more people than square or round options. They are ideal if you regularly seat larger numbers and are best suited to narrow rooms or rectangular shaped rooms.
Square Table
Square tables have a more intimate feel than rectangular tables and tend to seat less people. They are good for smaller spaces or square shaped dining rooms.
Round Tables
Round tables are also more intimate and work well in small spaces or square rooms. Some round tables may be made with an extension leaf which converts them into an oval shape for seating larger groups.
How to Style a Timber Dining Room Table
Introduce some greenery, florals or fruit to complement the more muted tones of the table.
Hang a pendant light (or a trio of lights) above the dining room table to create an ambient mood.
Consider displaying a collection of complementary items such as ceramic vessels or candles.
For easy clearing at meal time, display your decor items on a tray.
For permanent displays, consider buying beautiful salt and pepper grinders, coasters or place mats that can live on the table.
Linen table runners work well with the warm tones and textures of timber.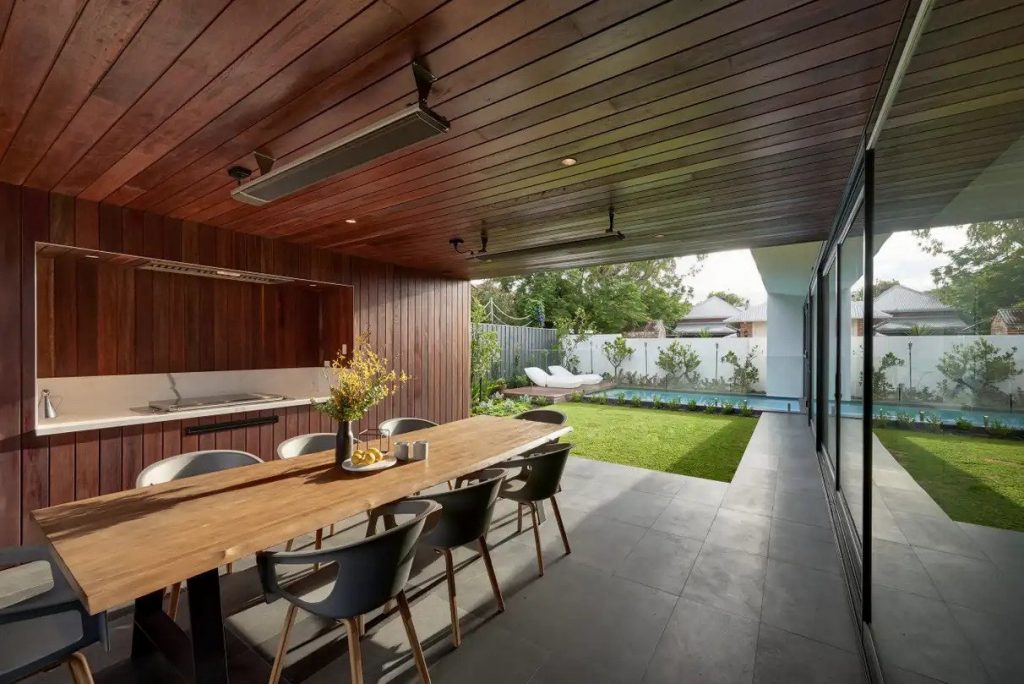 2. Coffee Table
Coffee tables are the centrepiece of the living room and are much more than a functional surface for placing coffee and tea on. When styled right, coffee tables can help make a room feel finished and inviting.
Many coffee tables are designed with extra storage space in the form of small draws or slats underneath.
Nested tables offer a practical and elegant solution for small spaces and can also be used as end tables at the edge of couches or next to arm chairs.
When choosing the ideal coffee table for your space, consider the size and layout of your living room, as well as the existing decor. For example, a square coffee table would work well in a square room, and a timber coffee table would be an excellent complement ary piece for timber feature walls.
Guidelines for Styling a Coffee Table
Don't overcrowd the table with objects or the coffee table can start to look cluttered and messy.
Choose meaningful items that go well together.
Use a range of textures, shapes and colours to create visual interest.
Stack your coffee table books, but not too high.
Consider plants or flowers to complement a timber coffee table.
3. Bedside Table
Bedside tables are a stylish way to frame your bed, but they are also highly practical pieces of furniture which can help keep your essentials organised and easy to access.
When choosing a bedside table, consider what storage needs you have. Drawers are ideal for keeping your items easy to reach without cluttering up the surface of the table. Keeping things tidy on the surface of your bedside table can help contribute to a calmer frame of mind.
In terms of styling your bedside tables, go for items which are meaningful to you. After all, they'll be some of the first things you see every morning when you wake up and every night when you go to bed.
Ideas for Styling a Bedside Table
Place three items of different heights on your table for a balanced look. For example, a tall vase with a floral display paired with two books stacked on each other and a candle.
Use a decorative lamp on your bedside table to create a soft, calming atmosphere.
If you have two bedside tables, make them complement each other without matching them exactly.
Personalise your bedside table with meaningful items.
Try placing a framed piece of art on your bedside table and leaning it against the wall.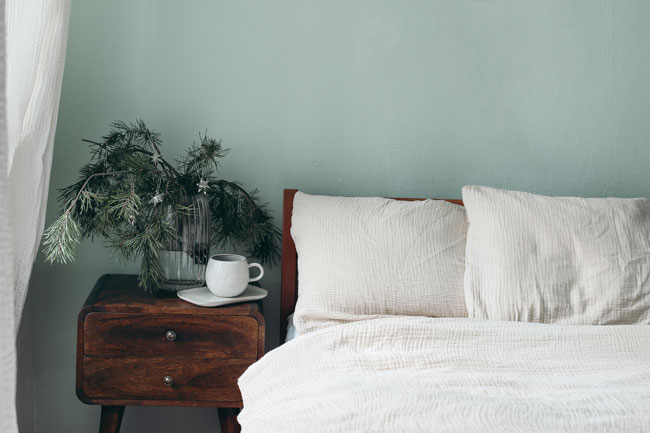 4. Dressing Table
Dressing tables are a traditional bedroom staple, typically made with drawers and a mirror. As well as helping you stay organised in the bedroom, dressing tables can add elegance and charm to the space.
Dressing tables work best in more spacious rooms as they make the most impact when they have room to breathe. If you like the look of a dressing table but are short on space, consider models which can double as storage space for clothing or go for a taller, thinner design.
Dressing tables work well as statement pieces, but if you like a more cohesive style, consider investing in matching bedside tables and storage chests.
Tips for Decorating a Dressing Table
Use a range of items with different heights to create vertical layering.
Don't clutter up the table space with unnecessary items.
Use trays, baskets and jars to help organise items like jewellery and perfume.
Introduce lighting in the form of a pendant or decorative table lamp.
Balance things out with a floor rug at the base of the table or a large piece of art on the wall.
5. Hall Table
Also known as console tables, hall tables are thin, elegant tables that are used to style hallways or entryways in the home. They take up minimal space and provide a surface for displaying decor or storing frequently used items such as keys.
When styled right, hall tables should open up a space rather than make it feel cluttered. They are also great for livening up dead corners in the home, and can help you introduce character in a subtle way.
Although they're traditionally used in hallways, there's no reason why you can't use a hall table in the living room, dining room or bedroom if it works well in the space. Hall tables are very versatile types of tables that you can make work for your unique space.
Ways to style a hall table
Hang a large statement artwork above your hall table for a striking entryway feature.
Display a large bouquet of fresh or dried flowers on your hall table to add natural colours and textures.
Place a decorative lamp on the console table or a set of candles to create an inviting atmosphere.
Hang a mirror above the console table to help open up a cramped hallway.
Position your console table below a window and add an ottoman to create an inviting place to pause.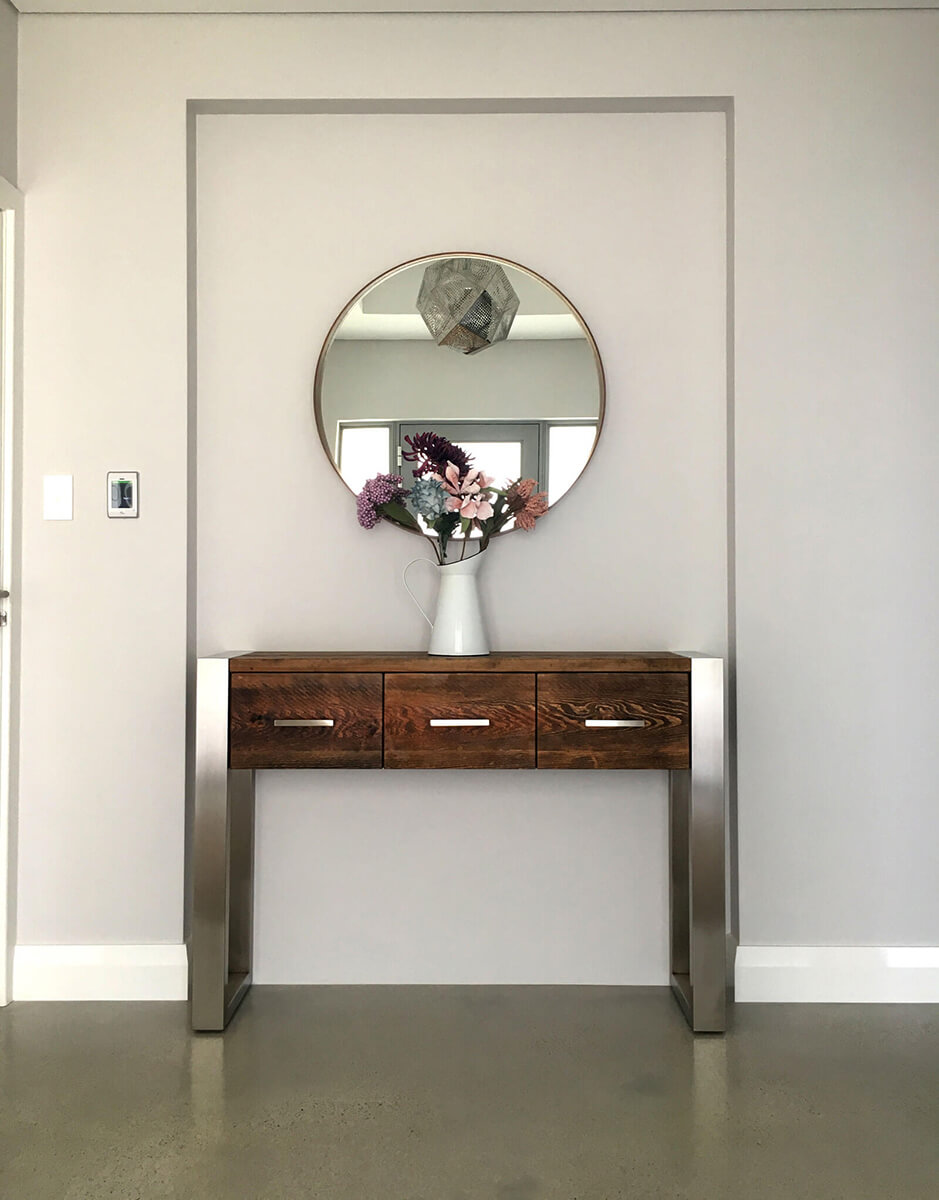 Choosing different types of tables for your home
If you're looking for bespoke timber tables for your home, check out the range of handmade, sustainable options we offer at Jarrimber. The natural colours and textures of our furniture are perfect for bringing warmth and style into any home.
Share This