Marri: One of the Most Durable Timbers for Outdoor Furniture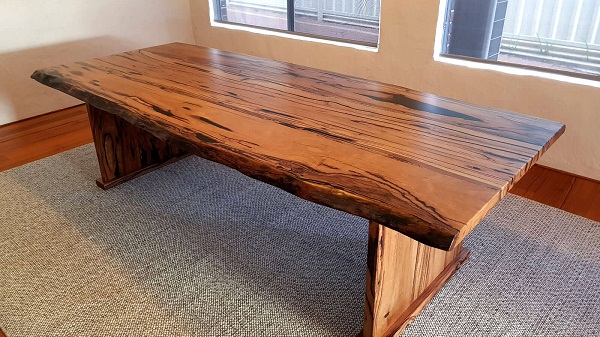 To dress up an outdoor space, there's quite a lot of things you can add. From well-placed greenery, water installations, even the addition of outdoor structures like pergolas, it all depends on how you want the area to look. But often, even just the addition of beautiful outdoor furniture can elevate the look of the space, while also giving you room to sit down and relax in your outdoor area.
When it comes to deciding on outdoor furniture, you should be looking at not only the appearance, but also the materials used, its durability, and whether or not it will fit cohesively with the aesthetic of your outdoor space. It can be easy to buy commercially produced outdoor furniture made from metal or plastic, but not only will this be designed generically to appeal to a bigger market, but you will for sure have the same pieces with other homeowners as a result. If you're looking for something different, it may be worthwhile to look into locally-owned furniture businesses that provide both predesigned, made to order pieces, and who can also work with you to design and build pieces to your own specifications.
One thing to be mindful of is the material that is used for your outdoor furniture, too. While plastic and metal might feel like the best economical options, these are more susceptible to warping, rusting, and needing to be replaced after a few years of use. Instead, consider timber – hardwood is not only a strikingly elegant material to use for furniture, but is also guaranteed to last years upon years because of its durable qualities.
What is the Best Timber For Furniture?
For outdoor furniture that can possibly get subjected to the elements, it's important that your furniture will hold strong and retain its charm throughout years of use. Using furniture made from hardwood is not only a great choice for its aesthetic appeal and its easy-to-match look with the rest of your garden and outdoor space, but will also guarantee longevity and durability.
Is Marri A Hardwood?
One of the popular choices for outdoor furniture is a wood called Marri. Commonly referred to as 'red gum,' this sturdy tree can be found in Australia's south-west. With a distinctive vein structure and honey-coloured shade, its coarse yet even texture provides a solid base for furniture. Marri is a hardwood that has been used more and more for furniture, and for good reason – not only is it durable but with its distinct look, it can be a welcome addition to liven up any living space, both indoors and outdoors. Marri timber furniture is arguably one of the best options for outdoor furniture, especially if you are looking for longevity and a striking look to any outdoor pieces that you wish to add to your space. And if you've decided on getting hardwood furniture, don't forget to do your research and work with furniture makers who are dedicated to constructing long-lasting, beautiful hardwood furniture for your specific style and tastes.
Share This