The Best Timber For Quality Home Furniture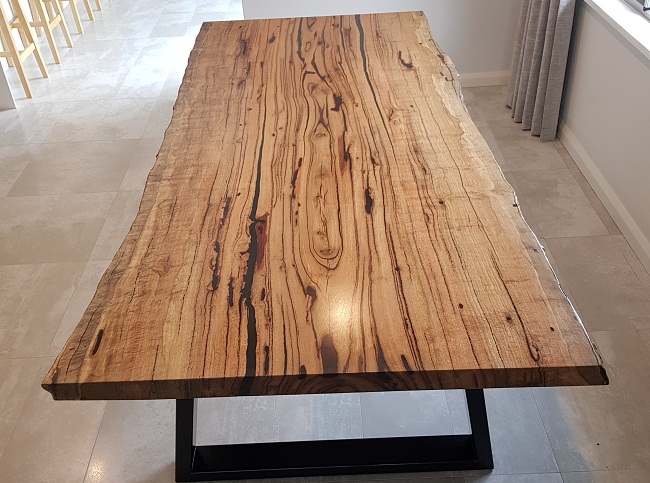 Over the years, homeowners have time and again gone for wooden pieces to elevate the look and feel of their home design. From wooden dining sets, bar stools, and even coffee tables, the inclusion of wooden tones and structures lends and elegant and defined air to any home, whilst still maintaining an inviting warmth that is unmatched by any other furniture material. If this is something that you want for your home design, look no further!
However, as with all aspects of home design and improvement, it's important to do your research and invest in wooden pieces that will not only add to the aesthetic that you have chosen for your home, but will also be durable enough for day to day use without sacrificing the design you have in mind.
Which type of wood is best for furniture?
If you're after both longevity and style, furniture made from hardwood is always a great choice. Timber furniture such as Marri, Jarrah, Tasmanian Oak, or Blackwood, are well-known to be sturdy, reliable choices of hardwood that last throughout years of use, whilst still exuding a distinct charm borne from different wood tones, grain patterns, and stain shades. Investing in pieces made from this material will not only benefit you in the long run, but will also provide a timeless look, too, which can carry you through the seasons, and even be versatile enough to work throughout your design changes should you wish to shift your home's interior design into a different space.
How can you tell if furniture is good quality?
In general, furniture must be able to withstand the rigors of day to day use without breaking, warping, or cracking. After all, you're buying these pieces to use them in your daily life, and not just for display! This means that you need to really look at the quality of the pieces you are considering. 
Good quality furniture, then, is a must, and you can tell if the furniture pieces you are looking at is good quality by the way that they are constructed. Are there protruding nails? Is the finish evenly done? Does it wobble if you place weight on it? Does the structure have uneven edges? These little things can really help to differentiate average furniture from great furniture.
Often you'll find these issues arise in mass-produced furniture, which means that you have to develop a discerning eye, especially if you are looking to decorate your home on a budget. Which isn't to say that great quality furniture only comes from commissioned pieces – this really does depend on the manufacturer and furniture maker! Even with original marri timber furniture pieces made to your specifications, you must be exacting on the materials used, and the overall end-product. As such, it is always a good idea to know what to look for in any piece of furniture to be able to deduce if it is of sound quality and worth your hard-earned money.
Share This