Wood Stains And How To Remove Them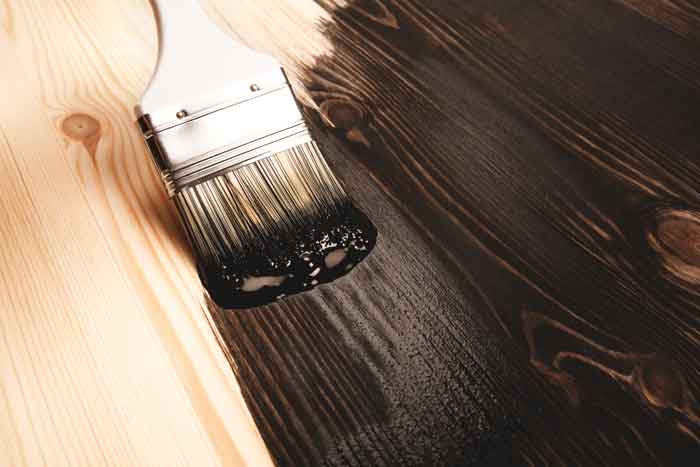 If you're after a specific, unique look for your wooden furniture, an often suggested option is to stain your wood. Staining provides a way to change up the appearance of wooden furniture and provide an updated feel without having to go out and buy a whole new piece, and it does this by changing the colour of the wood. However, it's important to note that there are a number of wood stains available in the market, and that these stains serve different purposes and provide different looks. So the stain that you should go with should fit your requirements and wood specifications for the best results, especially if you're wanting to stain your marri furniture.
ALSO READ – GLOSSY AND GLEAMING: TIPS TO KEEP YOUR WOODEN FURNITURE IN TIP TOP SHAPE
Common Types of Wood Stains
Oil Stain
When you think of wood stains, you're probably thinking of the oil variant. This is the most popular and widely available type of stain, and this is because it is one of the easiest to use, and leaves users with a good margin of error because the binder provides enough time to remove the excess. Oil stains are well-suited to most finishes, except those that are water-based, which makes them easy to work with.
Water-based Stain
These stains use the water-based finish for the binder, and are therefore less irritating to inhale and easier to clean up than oil stains. These stains don't work well with oil or varnish, especially if you are wanting a quick stain and finish, as you would have to wait a few days, to a week, even, for it to dry first. Water-based stains dry fast and raise the grain of the wood, which means you have to work quickly to use it, or work in small areas instead of doing the entire furniture piece in one go.
Gel Stain
Thick in consistency, and can be quite messy to apply, gel-stains are oil based. But it's important to note that it does prevent uneven colouring on wood, which is why they are gaining popularity. Easy to use, and behaves predictably every time, you can use these especially on blotch-prone woods to maximise the chances of even staining.
How To Get Rid of Existing Wood Stains?
Say you have a marri furniture piece that has seen better days, or that you want to change up the look of. If it's already got wood stains from a previous application, you'll want to remove this first. This process depends entirely on what type of stain was used. For oil stains, mineral spirits are used to remove these. For water-based stains, you may have to use a chemical stripper, or sand back the furniture to remove it. Gel stains are also removed by mineral spirits, so it's a bit easier and less stressful to remove this existing stain. Remember, if you're wanting to add a new stain to your Perth marri furniture, you have to make sure that you have as blank a canvas as possible to ensure even staining and no adverse reactions in the wood surface.
Share This