Wood Cracks: What Causes It And How To Fix It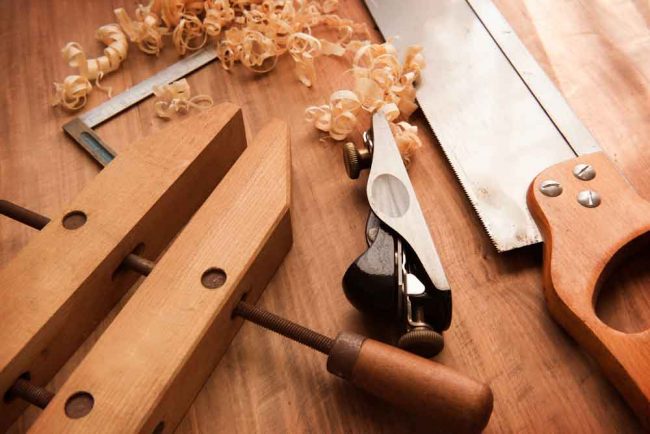 Wooden furniture is a beautiful staple to have in any home. It provides a subtle charm and rustic feel that is hard to imitate, and is a popular choice of homeowners the world over because of its natural sophistication. But as with all furniture pieces, it's important to be aware of the ins and outs of taking care of your newly acquired pieces, to ensure not just its longevity and functionality over time, but also its appearance as the seasons go by.
ALSO READ – HOW TO CLEAN AND CARE FOR YOUR TIMBER FURNITURE THE RIGHT WAY
How do you keep wood furniture from cracking?
An important factor to note in taking care of wood furniture is that it is susceptible to the differing humidity conditions that it is placed in. While you are doing your regular maintenance, which should include preventing prolonged moisture exposure to the wood to prevent warping and moisture damage, it's also important to keep an eye on the opposite end of the spectrum. With the winter season coming soon, cooler temperatures are ahead – and not just that, but the level of humidity also lowers, too, and this can affect your wooden furniture.
This is because as the humidity goes down, the wood that your furniture is made of loses its regular moisture, and can cause cracking and shrinking as a result. This isn't just a winter-particular phenomenon, either: throughout the seasons, as the humidity changes in your home, the wood can expand and contract to adjust to the fluctuating levels.
It's important to note that most wooden furniture, including raw edge furniture, is maintained best at a moderate temperature. Think 20-22 degrees celsius. Humidity wise, 50-55% humidity is best, and can be addressed by the use of a humidifier or dehumidifier to keep levels standard even through the changes in seasons.
Avoid excess heat, storing furniture in extremely dry areas, damp rooms, and direct sunlight, to help prevent the possibility of wood cracking. Keep an eye on your live edge furniture to ensure that it is adjusting properly and that it is not adversely affected by the temperature and humidity in your home.
How do you fill small cracks in wood?
If you find that your wooden furniture already has a small crack, don't panic! There are wood putty or wood filler sticks available on the market for easy covering of cracks in wood. You could also mix wood glue and sawdust and place it in the cracks and gaps to fill it in, or use epoxy to handle bigger cracks especially on furniture that is placed outside. Just remember to blend and sand to ensure that the filling looks seamless with the rest of your live edge furniture's finish, and you'll be good to go!
If you're still wondering how to keep on top of your home's temperature and humidity levels, or need some assistance filling in some cracks in your wooden furniture's surface, call an expert! Not only will they know what option is best for your specific circumstances, but you can rest easy knowing that you can rely on their expertise for the best possible results.
Share This