5 Common Questions About Timber Furniture – Answered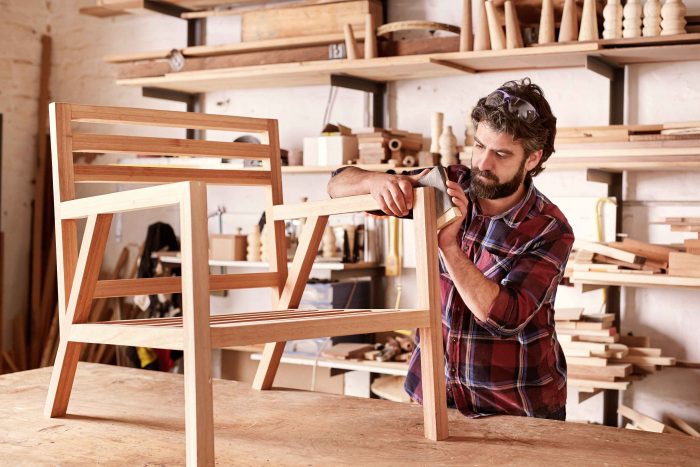 Wooden furniture can really elevate any home design with its simple addition. From dining tables, seating, and even to bed frames, there's a lot that you can use wood with to amplify a rustic, homey feel. But as with any material, there are different ways to care for timber, as well as the best suited wooden species for specific types of furniture. Below, some frequently asked questions about this type of furniture.
How To Clean Timber Furniture?
If this is your first time owning timber furniture, knowing how to clean it can spell the difference between a long lasting, beautiful piece that you can show off for the years to come, and one that is faded and in need of some TLC. In general, keep your timber away from sources of moisture, and keep an eye on the humidity levels in your home to reduce the risk of warping. Remove dirt and stains by using a damp cloth, and wipe down the surface with a dry cloth to wick away moisture. Don't use silicone based cleaning products as this can break down the lacquer finish.
Read – How to Clean and Care for Your Timber Furniture the Right Way
What Timber Is Best for Outdoor Furniture?
Outdoor furniture gets subjected to the elements, especially if homeowners don't invest in outdoor furniture protective covers. So it's a good idea to get furniture that will be durable and long-lasting, namely hardwood! Hardwood not only matches the colours and feel of your outdoor spaces, but also provides a charming furnishing option that will last through years of use, as long as it is cared for properly.
Read – Marri: One of the Most Durable Timbers for Outdoor Furniture
Which Timber is Best for Indoor Furniture?
In the same vein, if you're wanting longevity for your furniture, for both in and out of the house, getting hardwood such as Marri, Jarrah, Tasmanian Blackwood or Tasmanian Oak can not only provide you with a sturdy yet customisable material for your furnishing needs, but it will also be a long-lasting option that you can maximise for the years to come.
How To Paint Timber Furniture?
Painting timber furniture is a great way to change up the look of your furniture without buying something new. Prep your wood by removing all hardware and sanding back any varnish or lacquer previously applied. Then, apply a stain blocking primer in a thin coat and let dry. After, apply your chosen paint. Once it's dry, apply a coat of polyurethane to achieve that glossy finish.
Can You Paint Timber Furniture White?
Yes, you can. However, it is not advisable: white paint can turn yellow, and can show signs of bleeding through because the wood underneath is a darker shade. It is also harder to paint because bad or uneven coverage can be very visible with white paint.
Bonus: Where to Buy Timber Furniture?
Of course, if you're wanting to buy timber furniture, it's best to consult with reputable furniture makers such as Jarrimber so that you too can obtain the best, durable and long-lasting wooden furniture for your needs.
Share This